28 March, 2021 /
sell cryptocurrency
Best Place To Sell Monero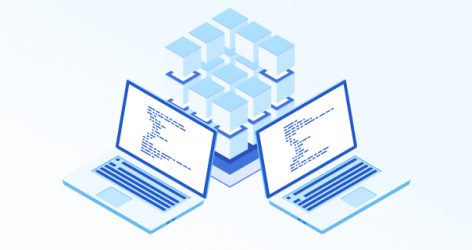 What is Monero?
Monero is a privacy-focused digital form of money. While it uses the same concept as cryptocurrencies of its kind with a public ledger that users can openly view, no outsider can tell the precise source, exact destination, or specific amount of certain transactions. When crypto-traders want to go fully anonymous with their investments, Monero should be one of the top choices to consider.
How to Sell Monero
To sell Monero, you must sign up to a platform of your choice. There are lots of online platforms and marketplaces with selling options. Platforms often require you to sign up with forms of identification to undergo a verification process.
Where to Sell Monero
The following online marketplaces would be the best choices for selling Monero:
Exmo – This is a digital currency exchange portal based in the UK. Reviews seem to be positive so far.
Kraken – This marketplace is one of the largest Bitcoin exchange portals in the world, and is a USA-based company.
Bitfinex – Supporting almost all of the biggest names in cryptocurrency, the marketplace offers a lot of tools and features for advanced traders.
Exchanges
According to the Monero website, the following are the most prominent exchanges for Monero: 1Bit.Group, AgoraDesk, Alfacashier, BestChange, and Binance.
You can check the mentioned sites and others similar by visiting this page.
Brokers
Here are the best known online brokers that deal in Monero:
Etoro – This Israeli financial firm is known for its super-easy trading methods. It is very popular for its copy-trading scheme that brought many novice traders to great monetary gains.
Avatrade – Trusting this company shouldn't be that hard, because it is an award-winning and popular broker in the online community. It boasts more than three million members.
ThinkMarkets – Considering that foreign exchange is the biggest currency market, this is one of the biggest brokers. Positive reviews have praised it as a trustworthy platform for experts and beginners alike.
Peer to peer (P2P) directories
All cryptocurrencies rely on the power of peer-to-peer connectivity to fully harness the benefits of blockchain technology. Monero is no exception. So far, the most notable P2P directory within the Monero community is the ExchangeD.I2P – Darknet exchange (I2P).
A more in-depth explanation of the Monero networking protocol can be read on this page.
What to Consider When Selling Monero
Monero's power and appeal is in its capability of handling cryptocurrency transactions anonymously. Thus, Monero is sometimes associated with with unscrupulous business practices like money transmission.Not to undermine the legitimacy of Monero as a crypto-coin, the discreteness of the coin is the winning quality that spurred the rapid growth rates since its implementation six years ago.
Verification
To proceed with buying or selling within Monero platforms, valid forms of identification must be offered by an aspiring investor or participant. Depending on the broker of your choice, you may also be asked for proof of residence. Other qualifications include being of legal age and without a criminal record. The best way to fully understand this would be to look meticulously at the unique rules imposed by your chosen platform.
Wallet Service
By visiting the website getmonero.org, you will be ushered into the multiple available wallet services. They are all equipped with advanced GUI features that can be viewed in either simple or advanced mode. Such wallets can be installed in a variety of platforms (including Windows, Linux, and Mac) and in mobile app wallets.
Prices & fees
Monero transaction fees vary. Remember, the prices of cryptocurrencies are highly volatile. The best way to deal with the volatility is to browse through crypto-monitoring websites to get real-time data.
Payment method
Cashing out earnings with Monero works similar to other crypto-coins. Within the selling portals and brokers mentioned above, digital wallets can link to bank accounts for earnings withdrawals. Just bear in mind that each platform and bank may have different withdrawal policies.
Security
Privacy is Monero's default setting, which ensures that transactions that take place within the Monero blockchain are highly secure. Monero's privacy settings are based on four basic tenets:
Ring signatures make use of multi-layered links to make it difficult for hackers to trail transactions.
Stealth addresses hide the device addresses of the interconnected users. This encryption protects the identity of individuals doing transactions within the blockchain.
Bulletproofs are intended to reinforce the strength of a transaction while simultaneously making it faster. By greatly reducing the size of certain transactions, the speed at which they can be delivered increases.
Dandelion facilitates the transition of a transaction from one point to another. Different IP addresses mark the transaction along the way, increasing the security with each additional address.
When to Sell Monero
Knowing the right time to sell any form of crypto-coin is essential to trading success. The right time to sell is often correlated with substantial news or information about recent sales in various software development items.
Additionally, when private institutions do intensive transactions, it should be the best time to sell Monero.
Alternative Crypto-coins
To further your cryptocurrency success, consider investing in other crypto-coins. PKT Cash (PKT), for example,is one of the newest and most promising coins relating to internet routing technology.
What is PKT?
PKT consists of a network of nodes called Edge Points, that are incentivized to simulate bandwidth demand. This is done by mining PKT, the world's first bandwidth-hard proof of work. The result is a new decentralized Network that decouples the role of a network service operator, from the role of infrastructure provider. PKT Network enables a new way for people to get access to the Internet via local mesh networking, instead of paying a traditional ISP.
What is PKT Cash?
PKT cash is a digital currency based on the bitcoin code. It is a native blockchain design that will support a decentralized bandwidth market through microtransactions. Earning PKT Cash is the economic incentive to connect bandwidth infrastructure to the PKT Network. PKT Cash also has utility, such as paying for VPN speed with AnodeVPN, and soon paying your utility bills through PKT Pal's bill pay service and buying and selling bandwidth leases in a decentralized bandwidth trading market.
How to mine PKT Cash?
PKT Cash is mined by mining pools. Mining pools can vary in size, however, there is great cost and efficiency benefits by collaborating with others. As of April 2021, there are 4 dominant mining pools.
The process of mining PKT cash consists of two stages: the announcement mining stage and the block mining stage.
1. Announcement Mining
This stage involves the uploading of small bits of data, also called announcements, from any computer device. During the announcement stage, anyone can work as a miner and can mine into multiple mining pools.
2. Block Mining
A bit more complex than the first stage, block mining involves the downloading of the announcements sent to a mining pool. The miners must make sure the announcements adhere to the minimum requirements and the regulations of the PKT cash mining pool. Block mining is only possible with permission from within a mining pool, due to the large bandwidth requirements.
Where to buy and sell PKT Cash?
Buying and selling cryptocurrencies, in general, occurs on exchanges, and between brokers, and peer-to-peer directories. But, this is not necessarily the case for PKT cash, for now at least.
As of April 2021, PKT is not yet listed on cryptocurrency exchanges. Despite that, traders are still actively buying and selling PKT Cash through peer-to-peer (P2P) over-the-counter (OTC) transactions. OTC trading is live and active on PKT Cash Trading Group. Join the trading group here.