19 February, 2021 /
Cryptocurrency Exchanges
Paybis Reviews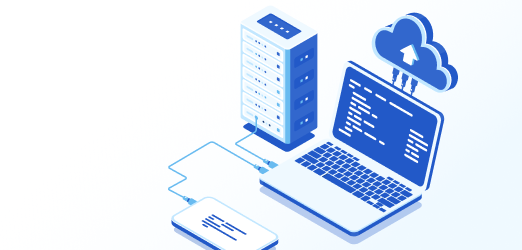 About Paybis
Paybis is a UK-based cryptocurrency exchange established in 2014. At Paybis, users can buy, sell, and exchange different cryptocurrencies like Bitcoin using various payment methods. They also offer several features such as fast payouts, affiliate programs, and 24/7/365 customer support.
Features
Available in 180+ countries
Fast payouts
High limits (up to $50,000 per month)
No hidden fees
Quick verification
24/7/365 live customer support
Affiliate program
Buy and sell
Instant transaction
Payment methods
So how can a user pay for cryptocurrencies in Paybis? Paybis currently accepts six payment methods, and the process takes around one to five business days. The six ways are:
Credit or Debit cards
Paybis supports payments via Visa or MasterCard worldwide. Prepaid credit cards from Visa or MasterCard with 3-D security are also accepted. Paybis does not allow American Express (AMEX) transactions on their platform.
SEPA credit transfer
For residents in Europe, Paybis accepts payments via SEPA credit transfer. Users can request a SEPA invoice by messaging Paybis through their live chat support or email.
Bank transfers
For customers outside Europe, Paybis accepts payments through bank transfers. However, all bank transfer transactions should be in EUR, and users need to include a comment with their invoice number.
Skrill
Prefer using e-wallets? Verified users with Skrill accounts can opt to pay for cryptocurrencies with their wallets. Paybis currently accepts payments that are in EUR, USD, and GBP currency.
Neteller
Neteller is another e-wallet that Paybis supports for payment transactions. Verified users with Neteller accounts can use this wallet as a payment method. Currently, Paybis accepts payments in EUR, USD, and GBP.
Bitcoin
Paybis users can also use Bitcoin as a payment method in the platform. The minimum amount is $50, and the maximum is $25,000 per transaction.
Payout methods
Paybis users can do payout transactions in two ways. These are:
Credit cards
Users from eligible countries can do payouts using a Visa credit card. Paybis does not currently support MasterCard and American Express (AMEX) credit cards for payouts.
Affiliate payouts
Paybis users can earn extra money through their affiliate program. In this payout method, users can redeem their affiliate payouts with a minimum amount of $25 every month.
Fees
Paybis does charge users for payment processing and service fees. A user must take note of these possible costs when buying Bitcoin or other digital currencies through this platform.
For credit or debit card transactions, fees range for payment processing, depending on the currency. First-time users do not incur fees for payment processing via Paybis.
Additionally, if a user is buying Bitcoin, Paybis charges a network fee to deliver the cryptocurrency.
Paybis Alternatives
Looking for other cryptocurrency platforms? Here are the top six alternatives that are similar to Paybis.
BTCBIT.NET
BTCBIT.NET is a Polish-based crypto exchange platform, with operational offices in Latvia and Estonia that allows users to buy or sell digital currencies such as Bitcoin, Ripple, Ethereum, and more. They offer high limits (up to $30,000 per transaction), affiliate programs, and a live tracker for cryptocurrency prices.
Features similar to Paybis: High limits, buy and sell, affiliate program, instant transaction.
Coinbase
Coinbase is the number 2 exchange in the world based on daily volume and visitors, where users can buy or sell various cryptocurrencies. It is available in 100+ countries and offers several features like mobile apps and offline storage.
Kriptomat
Like Paybis, Kriptomat is another platform where users can buy and sell with no hidden fees. At Kriptomat, customers can make instant payments through multiple payment methods like credit cards or bank transfers.
Wunderbit
Wunderbit is a reliable and fast crypto website where users can buy and sell digital currencies. Like Paybis, Wunderbit supports debit cards, credit cards, and SEPA credit transfers as payment methods for transactions on the site.
Xcoins
Available in over 100 countries, Xcoins is a secure website for buying and selling cryptocurrency. In Xcoins, users can buy digital currencies like Bitcoin with a credit or debit card, and the process will only take around 15 minutes after payment.
Paybis Reviews
Is Paybis worth it to sign up for and buy cryptocurrencies? One advantage that Paybis has over others is that they serve over 180 countries worldwide. Users can access Paybis anywhere, unlike in some platforms where other countries have restricted access.
Users can also choose among many payment methods, making it convenient to process payments on the platform. Currently, Paybis supports transactions with credit and debit cards, SEPA credit transfers, bank transfers, Skrill, Neteller, and Bitcoin.
Also, Paybis has customer support through email and live chat. This feature is excellent for users who have questions that are not addressed in Paybis's Frequently Asked Questions.
However, Paybis has high fees for credit and debit card transactions depending on the currency. Some users may find these fees too high even with the first transaction free of charge.
Additionally, Paybis only accepts a limited variety of currencies for payment. Users can only transact with EUR through bank transfers; only USD or GBP are added options in a few other methods. Thus, users would have to convert their money into one of the accepted currencies if their currency is not EUR, USD, or GBP.
Conclusion
At Paybis, users can buy, sell, and exchange cryptocurrencies instantly in over 180 countries. There are helpful features like high limits and various payment methods in the platform. Overall, Paybis is worth signing up for buying, selling, and exchanging cryptocurrencies.